Remembering Those Who
Have Gone Before Us
Remembering Those Who Have Gone Before Us
Donald William Reid
02/04/1959 - 05/22/2023
Obituary For Donald William Reid
Donald William Reid, 64, of Houstonia, MO, passed away on Monday, May 22, 2023, at his home in Houstonia. He was born on February 4, 1959, in Marshall, MO, the son of William and Georgia Reid.
On February 21, 1982, in Sedalia, MO., he was united in marriage to Sherry Reid, who survives of the home.
Besides his wife and mother, Don is survived by two children, Shawn and his wife Carrie, Kristin and her fiance, Kevin Martin, all of Kansas City, MO; grandchildren, William and Josephine Reid; brothers, Robert Reid and David Reid; and many nieces, nephews, cousins, and friends.
Don is preceded in death by his father, Bill.
After graduating from Northwest High School and then the University of Missouri, Don quickly discovered his passion for helping people make sense of computers, working for years to support the technical needs of schools and health facilities in mid-Missouri. Don was a lifelong member of the Houstonia community. He and his wife Sherry raised their two children across the road from his childhood home, nestled among the homesteads of many other beloved family members. He found his true joy and calling in being a loving and devoted husband, father, son, brother, and member of the community. When his children were young, Don spent countless hours supporting them and their passions. He was Shawn's baseball coach and Kristin's devoted "dance dad." He was often their chauffeur and always their biggest fan. As they became adults, he was thrilled to become the proud father of third-generation Mizzou Tigers, and for years spent most fall Saturdays attending football games at Faurot Field with his family. He became a grandfather in 2015 to twins Will and Joey and immediately became a beloved grandpa. There wasn't a household issue he couldn't fix, a personal issue he wouldn't support you through, or a bit of sports info he didn't want to discuss at length. He was a constant source of support, advice, and, above all, love.
Funeral services will be held at 11:00 a.m. on Friday, May 26, 2023, at Rea Funeral Chapel, Sedalia, with pastor Candace Fowler officiating.
Visitation will be one hour prior to the service at the chapel.
Burial will follow at Memorial Park Cemetery.
Pallbearers will be Jeff Limpic, Derek Twenter, Mike Kempton, Chad Reid, Bob Reid, and Dave Reid.
Honorary bearers will be his Farmhouse Fraternity Brothers.
Memorial contributions may be made to the Polycystic Kidney Disease Foundation in the care of Rea Funeral Chapel.
Services
Memorial Park Cemetery
3306 Greenridge Rd
Sedalia, MO
65301
Get Directions »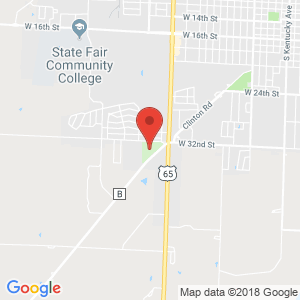 by Obituary Assistant
Photos & Video
Add New Photos & Video
Condolences

Obituaries
Rea Funeral Chapel showcases local obituaries for those who have recently passed away in the Sedalia, MO, area. Condolences and media uploads will be visible only after they have been approved.
Would you like an obituary to appear on our website?
Contact us with any questions.
We are here to help during your time of need.
For more information about our funeral services, please contact us today!